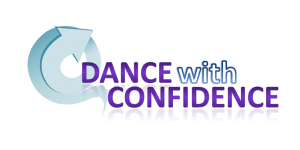 ABOUT US
Through Assiem Ltd, Karen Goold provides coaching both for individuals and executives, with "Dance with Confidence Now" available specifically for dancers and dance professionals.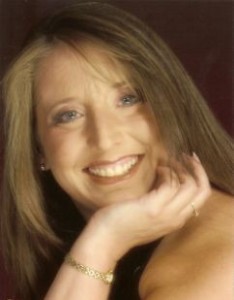 Karen is a London based personal coach who helps clients improve confidence, get rid of phobias/fears and change the bad habits which are preventing them achieving their goals, by using a combination of various coaching techniques such as Neuro-Linguistic Programming (NLP), Time Line Therapy (TLT) and Myers Briggs Type Indicator (MBTI) (see below).
Karen also has the DBS Enhanced Certificate: Adult and Child Workforce Coach/Tutor
Karen has been working with personal coaching clients for over 5 years, and "Dance with Confidence Now" combines two of her great passions – coaching and dance.  Karen has been dancing for 18 years as an enthusiastic amateur, and has researched and "modelled" exceptional and successful championship winning dancers in order to develop this coaching package.
"Karen has a unique understanding and compassion for people."

"I have never used Assiem before and was naturally sceptical about whether they could really help me prepare for a difficult situation. I needn't have worried, they were extremely thorough in drilling down to uncover what my key issues really were, and determining how best to help me address them. It didn't stop there, all throughout the process they were keen to ensure I had the correct mental tool kit to face my challenge ahead. And it worked perfectly. I was fully prepared on the day for any adverse eventuality that might arise and was confident that nothing could go wrong…all credit to Karen"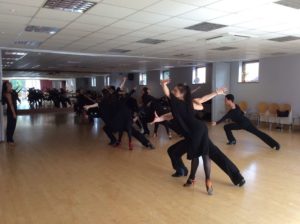 In August 2016, Karen provided a "Competition Mind" workshop at the Ballroom Dancers Federation Amateur Latin elite training camp at JJ Dance Studios, with some of England's finest young dancers.
Karen has previously used her coaching skills over 20 years up to Director level in organisations in Financial Services and FMCG industries, helping executives to become self-aware and improve their confidence and abilities to lead teams that increase productivity, efficiencies and client service.  Karen has worked with companies such as Fidelity Investments, Coca Cola, Premier Foods, Buena Vista, Tropicana, Kraft, Neuhaus, Harper Collins, EMI, Allied Domecq and Bass.
BRIEF DESCRIPTION OF COACHING TECHNIQUES:
NLP –  uses various techniques which gets results by working with our natural way of thinking and the way we store memories using pictures, emotions and sounds.
TLT – if we don't believe we can do something it will limit our achievements going forward, so TLT works with the way we store our past memories and future wishes in order to get rid of unhelpful beliefs we hold about ourselves.
MBTI – a personality profiling tool which helps people to understand how they are motivated, the way they make decisions, take in information and organise their lives and why others may see things and learn very differently from them.
Back to Home Page, or Contact Form
If you're interested, have a look at Karen's Blog on how hobbies such as dancing can help in the workplace.